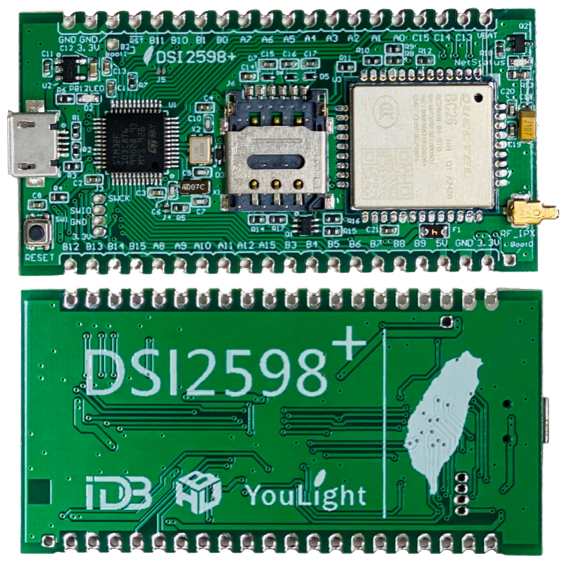 DSI 2598+
MT 2625 adopted
Taiwan's first small-scale Arduino NB-IoT EVB
DSI2598+ adopts the NB-IoT chip MT2625 module by MediaTek, based on the STM32 F103 core. This simple but complete option has pin functions such as PWM, I2C, SPI, ADC, UART, etc. with excellent computing capabilities, allowing users to seamlessly connect to most Arduino program libraries and develop various functional programs. The size of DSI2598+ is only 6x3cm, and is the first small-scale NB-IoT EVB in Taiwan.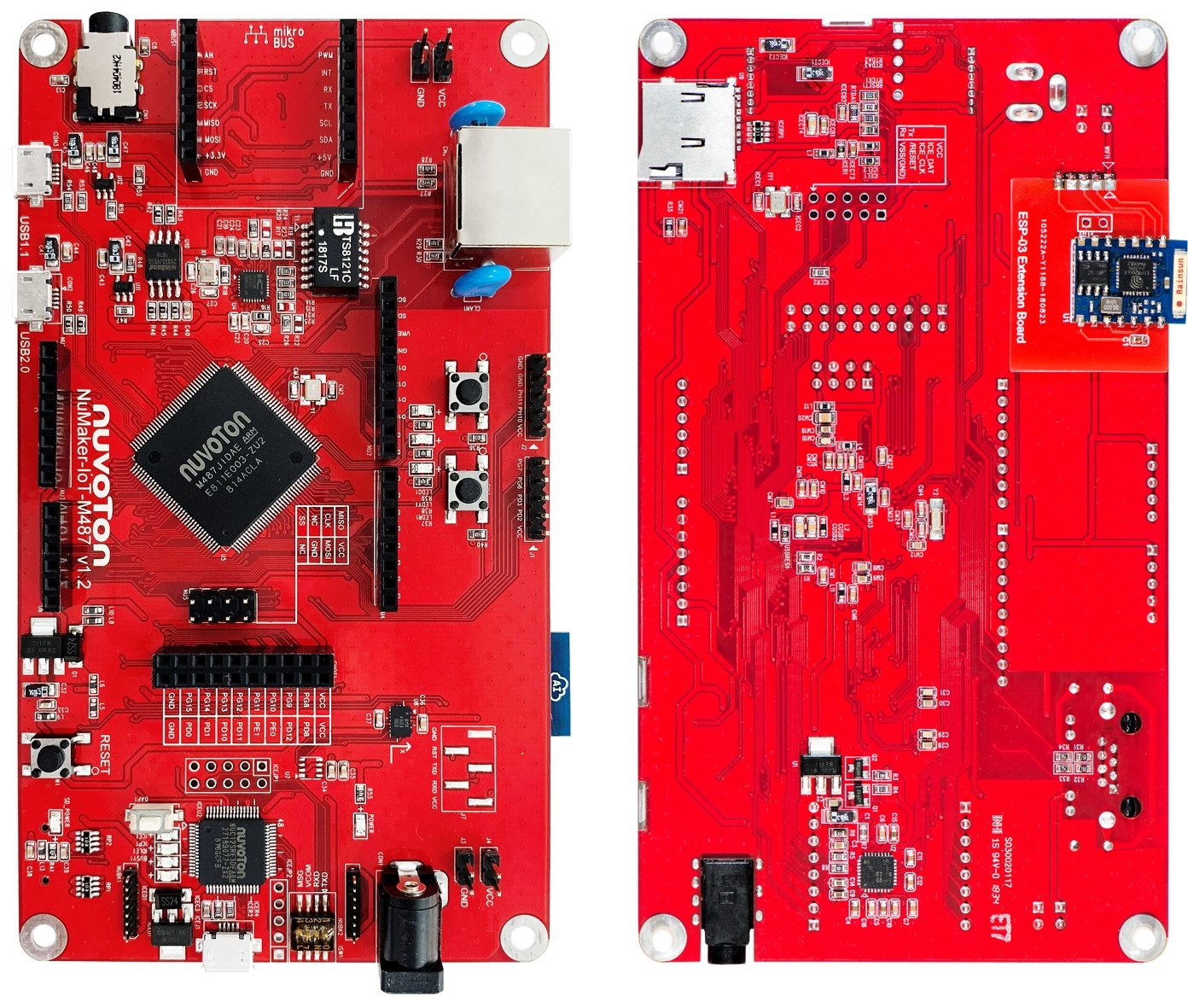 DSI 2599 (Co-branded by Nuvoton & IoT Service Hub)
NuMicro-M487 adopted
Supports MicroPytho
Compatible with Arduino's development environment
Pin design meets open-source requirements
DSI2599 is a product co-branded by Nuvoton & IoT Service Hub with its NuMaker-IoT-M487 EVB as the core, and built-in RJ45 Ethernet and Wi-Fi modules, allowing users to connect to the cloud in wired or wireless modes. Through different wireless daughter boards, it can provide connectivity via NB-IoT and 6LoWPAN to meet the needs of various application scenarios. DSI2599 provides Arduino Uno compatible interface, mikroBUS™ interface, NuMakerBrickI2C connector, and specific I/O connector, as well as multiple networking methods and interfaces, which can support image sensing, sound recording/playback, and flexible data space augmentation. With the data platform of IoT Service Hub, DSI2599 can either function as an endpoint device or a lightweight gateway application, proving itself as a great choice for novice programmers in the realm of IoT.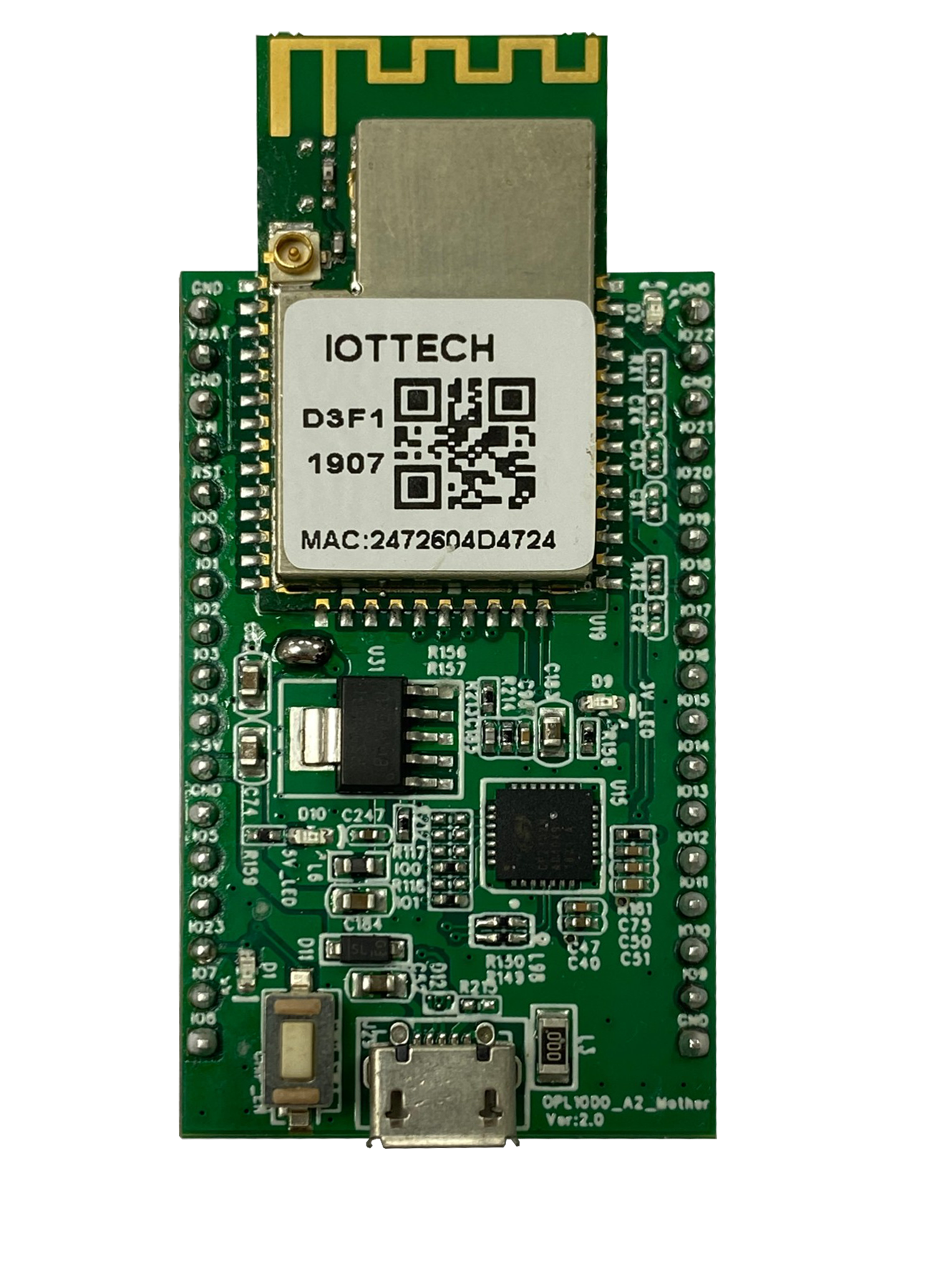 DSI 5188
Netlink OPL1000 adopted
Ultra-low power option which supports dual bands (Wi-Fi/Bluetooth)
Based on the dual-core ARM® Cortex, DSI 5188 is an embedded 2.4GHz wireless connection solution which integrates Wi-Fi 802.11b and Bluetooth Smart® into one SoC (System on a Chip). Compared with solutions that only support a single communication protocol, DSI 5188's ground-breaking architecture which supports Wi-Fi and Bluetooth, baseband and MAC, consumes the lowest power yet yields the highest performance with the lowest system cost. In addition, it provides a scalable network, making it easier and more flexible to design interconnected IoT systems or connect to the cloud.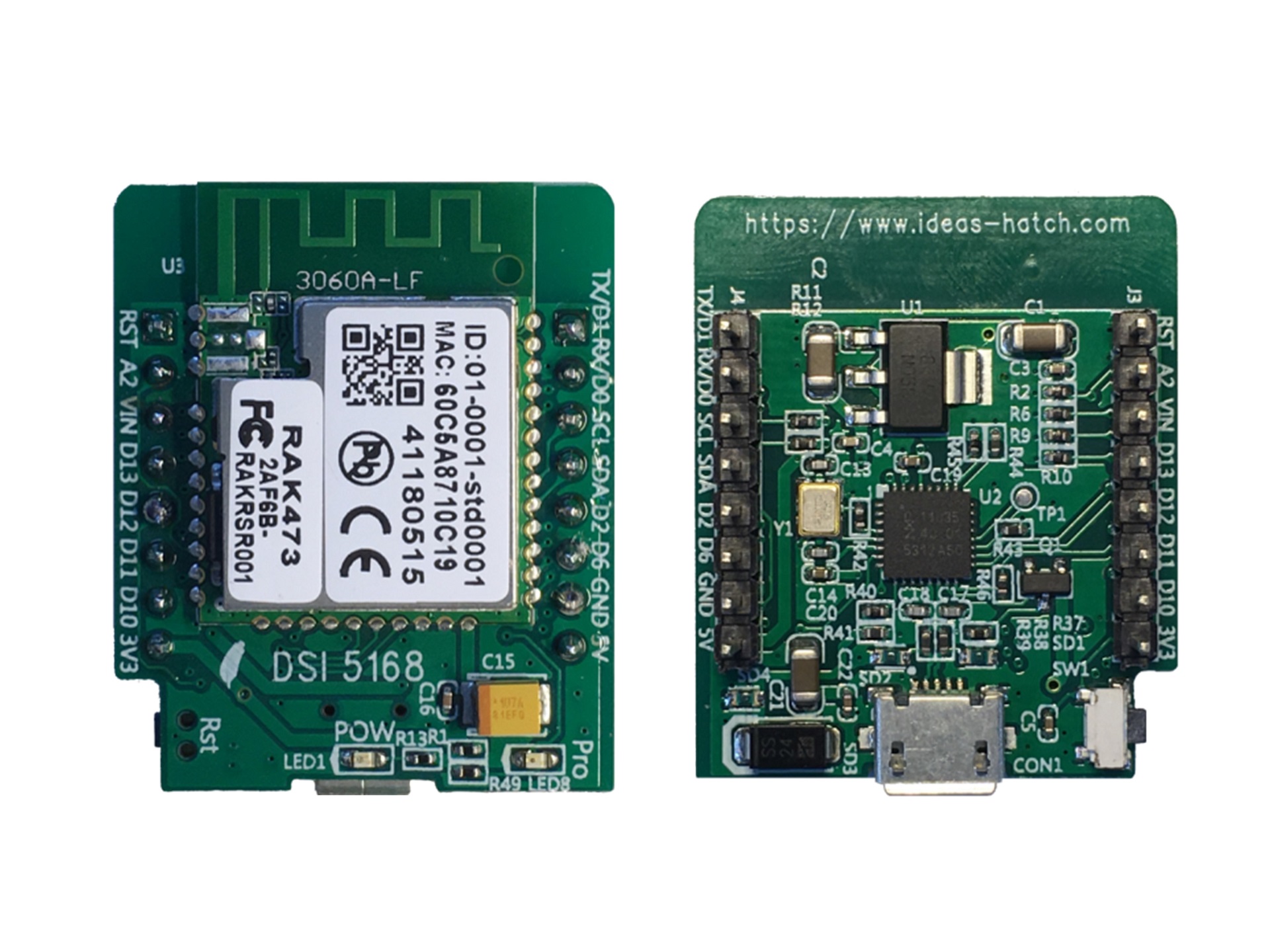 DSI 5168
Ameba RTL8711AM adopted
Your "Best Help" for IoT product development
DSI5168 is a very convenient development tool for makers. It includes the RTL8711AM wireless module and an integrated programming tool, fully compatible with Arduino's development features and integrating high-performance MCU, Wi-Fi, Ethernet and rich peripheral equipment. It provides a standard Arduino library to assist developers and makers to devise a complete set of IoT solutions.