Production-quality prototype - case studies
O-take advanced VR control gloves
O-take advanced VR control gloves are integrated with VIVE to replace the traditional handheld joysticks. Through the integration of VR content production and real-life space, the gloves can capture the subtle movements of each finger in the VR, allowing users to "live the reality" & precisely utilize objects via interactive operations in the VR environment. Also, the product supports collaborative operation & enables precise positioning of space, thus allowing users to quickly adapt to the VR environment through interactive experience and information feedback of the five senses (feedback to the eyes, ears, hands, nose, and skin). O-take can be widely used for work training, VR simulation of operating heavy machinery, site tour, brand marketing, etc.
Team
OREADY INNOVATION LAB
Product specs
Product size

25cm,13cm,3cm

Software specs

Desktop application (VIVE-related)

Hardware components

Realtek RTL8711AM
Before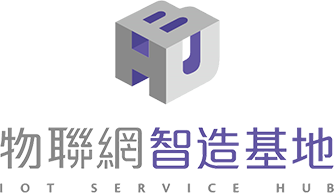 After
Integrated with "MIT" hardware solutions
DSI5168 EVB (RTL8711 AM chip) was integrated to replace the external open source hardware solution, which was not feasible for mass production.
Specifications for mass production: design & execution
IoT Service Hub consultants "CHYI JIUNN TECHNIC" and "SMTEK, Inc." executed PCB design and layout design; "OMIMA Design" executed ID/mechanism design, to bring forth the first-generation prototype ready for mass production (also granted with patent rights).
Commercialized and then implemented
The prototype was later sent to the IoT Integrated Service Center (IisC), ITRI for improvement. Functions improved include the five finger sensors, battery life, and appearance design. Then the updated model for mass production was created.
Production-quality prototype - case studies
Smart seedling cultivation equipment
This device can integrate gas data, respond to the system in real time via wireless transmission, record environmental parameters in the seedling cultivation containers, and perform analyses to inform growers of the latest microclimate conditions in the containers. In this way, growers can keep up with the seedlings' growth in real time, with the customized services and historical data provided by the device. Through collecting and accumulating environmental parameters on the back-end platform, it is possible to interpret the growth and physiological status of the plants, quantify the parameters during cultivation process, and analyze critical data of different parameters which influence the growth of seedlings.
Product specs
Product size

Redesigned to accommodate a 32.57mm*19.5mm*8.5mm gas sensor, with the container at the bottom remodified to a cylinder (diameter 150mm*height 138mm)

Software specs

Data monitoring & analysis app

Hardware components

Nordic-NFR51822
Before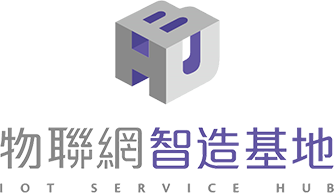 After
Resources for prototype trial production
Pilot Run Manufacturing Consultant "ATY Technology" executed exterior design optimization & redesigned the device's mechanism to solve the issue of CO2 leaking.
System integration development
The device was also integrated into the 2020 project of "Agricultural Big Data Acquisition Platform": customized design of seedling equipment was proposed according to the specific needs of different growers. The system was then connected to the IDEAS Chain platform to further optimize the environment control system for seedling cultivation and establish high-economic crop cultivation mechanism.
Production-quality prototype - case studies
Mountain-climbing lifesaver
The mountain-climbing lifesaver (including host & handsets) technology can guarantee the safety of climbers in different locations across a great distance, which is particularly useful for rescue teams and climbers in accidents. Through the Sub-G Mesh structure, it combines Bluetooth and mobile app, and can transmit information without internet access in mountainous areas. When mountain climbers encounter accidents, it can effectively increase the probability of rescue.
Product specs
Product size

64*150 / 40*57 (mm)

Software specs

APP

Hardware components

Skynet RTM-100
Before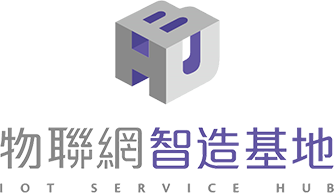 After
Antenna design optimization
The antenna's circuit was redesigned for SMT mounting, and the transmission distance successfully increased from 50 to 2,400 meters.
Resources for prototype trial production
Manufacturing Design Service Consultant "VALD Design" executed exterior design, and "EN SON STEEL MOLD" executed sample molding for the handsets.
Empirical tests
The team went to three mountainous areas in northern, central, and southern Taiwan for field tests. The transmission of various information was proven fully functional on the spot, thus completing the POS verification.
Production-quality prototype - case studies
Smart machine box
The smart machine box is a low-cost solution which can be connected to a machine to read its parameters and operating conditions. Such data can be further transmitted & stored to the cloud via Wi-Fi to facilitate subsequent algorithms. With this device, every ordinary machine can become a "smart" machine. Since central Taiwan is where a lot of machines and tools are manufactured, uGolazy Technology was inspired to develop the "smart machine box" in response to the needs of Industry 4.0. uGolazy Technology used embedded system chips for development, so the smart machine box has no operating system, and thus is not susceptible to Trojan viruses. It also has low power consumption, simple structure, and stable quality, proving to be a safe and low-cost option. It can be directly interfaced with factory ERP systems. At present, empirical tests have been conducted with machines of major manufacturers (such as FANUC and Mitsubishi). The device can successfully receive real-time operation information, such as operating rate, spindle speed, current loading, machine statuses (operating, shut down), alert signals, etc.
Product specs
Product size

80mm,60mm,15mm

Software specs

Web application (cloud factory monitoring)

Hardware components

EVB(ESPRESSIF)
Before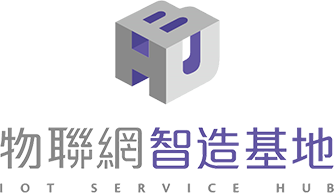 After
Hardware specs optimization
Pilot Run Manufacturing Consultant "Fast-Pcb Enterprise" executed PCB layout design and production. The PCB was redesigned, with the addition of anti-surge protection circuit and optimized Wi-Fi transmission & network communication, so that it can proceed to the phase of mass production.